Network analysis – intuitive and accurate
WaterSums software simplifies the modelling of pressurised water distribution piping networks. WaterSums simulates hydraulic and water quality behaviour.
WaterSums provides an integrated environment to model pipe networks and run hydraulic and water quality simulations.
Pipe networks consist of pipes, pumps, valves, reservoirs and storage tanks and WaterSums allows networks to be imported, created or modified. During simulation, WaterSums tracks the pressure at each node, the water level in each tank, the flow of water in each pipe and the concentration of a chemical species throughout the network.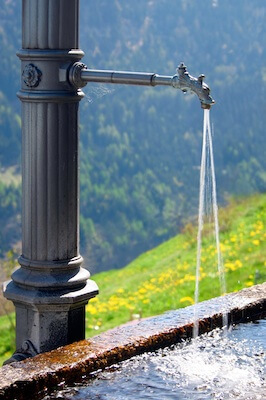 Requirements
Running WaterSums 1.2.6 requires...
WaterSums Requirements
Operating System
WaterSums runs only on the following versions of the Windows operating system:
Windows XP (SP3),
Windows Vista (SP2), 32- or 64-bit,
Windows 7 (SP1), 32- or 64-bit, or
Windows 10, 32- or 64-bit.
Support Software
Microsoft .NET 2 (SP2) or above
Microsoft Internet Explorer (IE) 7 or above
Microsoft Silverlight 5
Hardware
60 MB available hard disk space
at least 2 GB of RAM
1.8 GHz or faster processor
Dedicated graphics card for network flow animations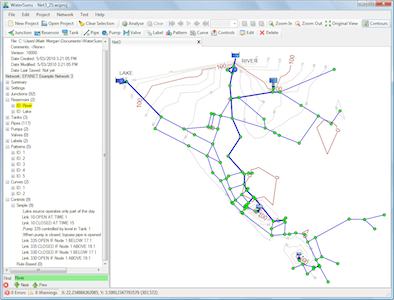 Hydraulics
Design and maintenance...
Hydraulics
Designing and maintaining water supply networks has many different demands. One common requirement is to provide water from an existing network to a new sub-division. A designer must answer many questions, including:
Where is the best supply point and what size of main is required?
Would two supply points be better?
Will any enhancements to the existing network be necessary?
Are booster pumps or a storage tank required?
What if another nearby sub-division also needs supply soon?
Is any extra water treatment necessary?
If demand increases by 20% or 30%, will supply pressure still be adequate?
WaterSums makes it easy to answer these questions and to optimise the new network layout. With WaterSums, you can have confidence that your design will work.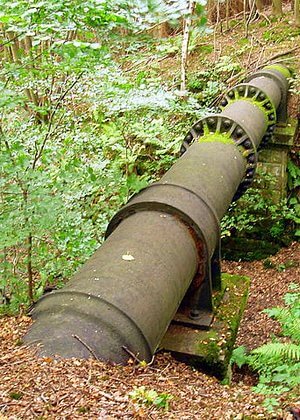 WaterSums Features
WaterSums offers many user-friendly features while also providing the complete analysis facilities of the EPANET toolkit.  WaterSums also provides the ability to export network information in the EPANET format.
Some of the features of WaterSums not found in EPANET are listed below:
Background maps from online map providers
Referential integrity warnings on deletion
Property value validation
Multiple networks per project
Project tree shows network components
Automatic contour generation and terrain shading
Hyperlinks and context menus in analysis results
Drag and drop import of EPANET input and network files
Unlimited Undo/redo
Auto-analyse
Rule editor with syntax highlighting and validation
Context sensitive help
Result animation shows pipe flow direction and proportional tank levels
Export of map and result animations to SVG
Linked selection in network map and project tree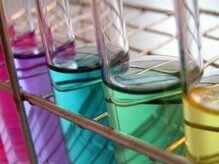 Water Quality
Water Quality Analysis...
Water Quality
WaterSums can help water suppliers improve the quality of water delivered to consumers.
WaterSums uses the EPANET analysis toolkit to model water age and the growth and decay of substances that effect water quality. With this powerful tool, you can study the effectiveness of existing treatment regimes and plan further enhancements to your network with confidence. Different pumping schedules and tank levels can be safely evaluated to minimise water age. Future pipe cleaning and/or replacement can now be planned with more confidence. With WaterSums, many different options can be evaluated in the safety of the office; only the optimum solution is then applied in the field.
The water quality analysis provided by WaterSums can give you cost-effective analysis and still ensure confidence that consumers are receiving water of the quality they expect.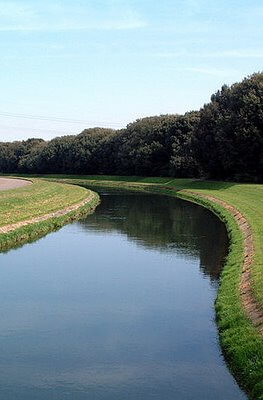 Roadmap
Software development roadmap...
Roadmap
WaterSums software is built on a foundation of incremental development. Frequent updates are expected and WaterSums software looks for updates on this website every time it starts – if you have an internet connection available. If an update is found, you are offered the opportunity to upgrade or to refuse the upgrade.
This is the development plan. Man proposes, God disposes.
Version 2.0 – expected Q1 2017
Includes significant architectural upgrades, a platform for later features in the Version 2 family of releases.
Version 2.0.z – iterative releases during Q1/Q2 2017
Iterative development releases are expected every 1–3 months. As well as bugfixes, these releases are expected to include the following extra features during the year:
Version 2.1 – expected Q3/Q4 2017
Version 2.2 – estimated Q1 2018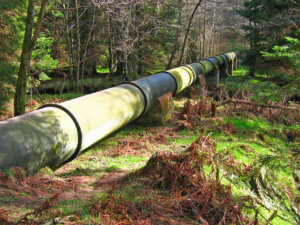 Getting Started
with WaterSums...
Getting Started
Getting started with WaterSums